Format
All papers must be formatted according to the Springer template, with a maximum length of 12 pages (4 pages in Demonstrations & Doctoral Consortium), including figures and references:
Submission deadline:
17 April 2023

27 April 2023
Notification of acceptance: 15 May 2023
Camera-Ready papers: 20 May 2023
Registration deadline: 21 May 2023
DiTTEt 2023 Celebration: 21-23 June 2023
Instructions for preparing the camera-ready version of your paper
You must upload a ZIP file including:
A signed Copyright Form (PDF format). The template can be downloaded in this link.
The final version of your paper (MS-WORD or Latex format)
File with all the images and figures included in the document.
A document stating the changes performed taking into account the reviews (if required).
Submission
All proposed papers must be submitted in electronic form (PDF format) using the DiTTEt 2023 conference management system.

Review process 
DiTTEt 2023 welcomes the submission of application papers with preference to the topics listed in the call for papers. All submitted papers will undergo a thorough review process; each paper will be refereed by at least three experts in the field based on relevance, originality, significance, quality and clarity.
Publication
Accepted papers will be included in DITTET Proceedings, published by Springer.
At least one of the authors will be required to register and attend the symposium to present the paper in order to include the paper in the conference proceedings. All accepted papers will be published by Springer in the Advances in Intelligent Systems and Computing.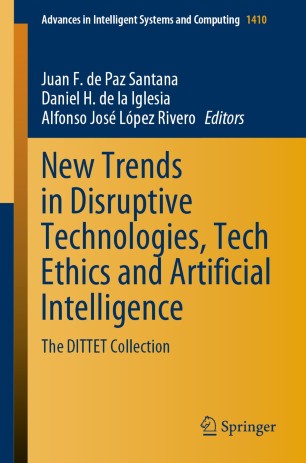 Special Issues
Authors of selected papers from DiTTEt 2023 will be invited to submit an extended and improved version to special issue in different journals.